Hyperactive
I lost my favorite hanky but I had a blast tonight. Hahaha, my Mom's not even convinced I'm sober enough. Nyorks, I am 'no! Not a baptism of fire though. Amazing that it's only now--as in now--that I feel these great balls of fire in my stomach. I should have released the effects of three screwdrivers, one mango daquiri and three sips of red wine when I danced for 30 minutes, simultaneously feeling my fever and cold slipping by as if saying buh-bye and heading to the elevator. Holy camote, my vision is blurred.
And oh, the very first time I downed 2 shots of grape lambanog in Ilocos, I woke up the morning after na. So this is a sweet revenge for me. Could take more than that na daw. Gee, perhaps it should take more sophistication to be able to conquer it. Sabi na sa inyo pati sikmura ko may pagka-social climber talaga. Ahehe.
And..Joy!! 2 nights and 3 days sa Pan-Pacific Yokohama!! Wahoo!! Wala lang.
At eto ang difference ng pademure at may tama: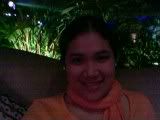 vs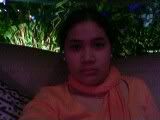 Ahehe, pati shawl di na naayos. Kaya pala parang sinasakal ako ni Zuma. Sheesh.
Happy birthday nga pala kina:
J A C S
S H E R Y L L
A R I A N E
A R L E N E
T I T A D I T O S
Labshu ol.
*yawn*