Ecstatic

Almost all who knows me really well would agree that books make my day. I have not read most of the books I bought since the last quarter of 2003 but I kept on collecting anyway. Just my recent trip alone had me buying some books, most of which cannot be bought here in Manila yet (as far as I know).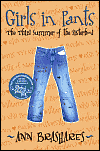 I wonder when the movie version of the Sisterhood book will come out. Anyhow, I enjoyed the first installment of the pants-sharing and the third book, I bought basically fresh from the racks. It was out in stores January 25 and I caught it on the 26th.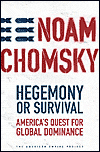 Well, you know I wanted to buy this book long before. It's just that I can't seem to find it in any NBS branch. Erwin asked me what I hope to get after reading this? Well, baka lang mag-iba ang perspective ko. An attempt to be someone na nagmamatalino. You know how my mind is built only for shallow thoughts. Nyaha.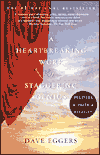 You know how it feels when something reminds you of someone or something? This book reminds me of the Dymocks bookshop in Rob when I was in college. It was there that I saw most of the books I loved to have, this book included, but it closed shop about two years ago.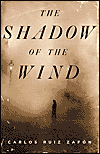 This was literally the last book I bought in San Francisco. I bought it in the airport, ha-ha! I don't know why, it just fascinated me, to think that I was only buying a box of gum. The synopsis goes:
Barcelona, 1945-just after the war, a great world city lies in shadow, nursing its wounds, and a boy named Daniel awakes on his eleventh birthday to find that he can no longer remember his mother's face. To console his only child, Daniel's widowed father, an antiquarian book dealer, initiates him into the secret of the Cemetery of Forgotten Books, a library tended by Barcelona's guild of rare-book dealers as a repository for books forgotten by the world, waiting for someone who will care about them again. Daniel's father coaxes him to choose a volume from the spiraling labyrinth of shelves, one that, it is said, will have a special meaning for him. And Daniel so loves the novel he selects, The Shadow of the Wind by one Julian Carax, that he sets out to find the rest of Carax's work. To his shock, he discovers that someone has been systematically destroying every copy of every book this author has written. In fact, he may have the last one in existence. Before Daniel knows it his seemingly innocent quest has opened a door into one of Barcelona's darkest secrets, an epic story of murder, magic, madness and doomed love. And before long he realizes that if he doesn't find out the truth about Julian Carax, he and those closest to him will suffer horribly.
I don't know yet if this will be among the ranks of Gabriel Garcia Marquez, whose 100 Years of Solitude I never get to finish yet, and Arturo Perez-Reverte. I got to scan the first few chapters and it's good so far.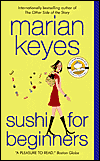 My third Marian Keyes book. I enjoyed Lucy Sullivan is Getting Married and Angels so...I hope it follows that...you know.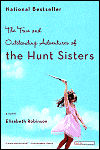 I first came across this novel in a Vanity Fair book review last year. The synopsis goes:
Olivia Hunt's Hollywood life has come to a grinding halt. A hotshot producer accustomed to first-class amenities, Olivia has just been unceremoniously fired after her last movie tanked. Her boyfriend, Michael, has dumped her. And she's not the blonde she used to be: dark roots are coming in at an alarming rate. Her next project is a well-crafted suicide note. Then she finds out what real trouble is. Olivia's beloved sister, Maddie, is seriously ill. Maddie is living the life Olivia ran like hell from - she's happily married to her high school sweetheart and still living in the small town where they grew up. Stunned and bewildered, Olivia catches the next plane back home. Maddie's idealism and optimism have always driven Olivia crazy. Even now, when the odds aren't good, Maddie never doubts she'll beat them. But Olivia wonders, is hope just a way of kidding yourself? As if to answer that question, Maddie challenges Olivia to produce her dream film, the impossible-to-make Don Quixote. Olivia's life then becomes a tangle of movie sets, IV drips, and letters to Michael asking him what went wrong and if they might try again. When Maddie takes a turn for the worse, Olivia has to face the hardest choices life can offer. How can one person's heart so truly be in three places at once?
There.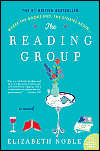 The synopsis goes:
The Reading Group follows the trials and tribulations of a group of women who meet regularly to read and discuss books.Over the course of a year, each of these women become intertwined, both in the books they read and within each other's lives.

Inspired by a shared desire for conversation, a good book and a glass of wine-Clare, Harriet, Nicole, Polly, and Susan undergo startling revelations and transformations despite their differences in background, age and respective dilemmas.

What starts as a reading group gradually evolves into a forum where the women may express their views through the books they read and grow to become increasingly more open as the bonds of friendship cement.
In The Reading Group, Noble reveals the many complicated paths in life we all face as well as the power and importance of friendship.
Another
there
.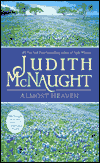 Eh? One of the many Judith McNaught books that are out of the shelves, even if they are already reprints! I read almost all of her books in college but all of them were borrowed. A nice way to kick-off an actual collection for the hopeless romantic in me. Bwark.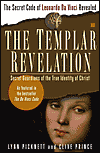 I bought this before I left, using Tita Beth's NBS GC gift to me! Ironically, this is one book Tita Beth would not want me to have! I still believe that there are a lot of things that should be left unexplained about religion and one's belief systems, but it won't hurt to open your mind to some other ideas--at the back of my mind, I know that they are not fictional.