I want to be...
Young forever. Not that I'm old but in 7 days, the idea of being 23 scares me. Rarr.
Anyway, there is nothing against this per State Department rules. Tadaa..my office monitor...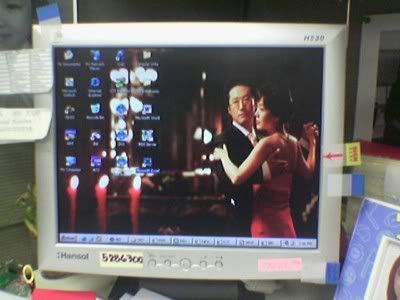 Hahahaha!! Sige, laugh or puke all you want. Shallow and mushy but "ang ngiti mo ang pinakamagandang regalo sa akin ng Diyos" really made my heart melt. And that is without touching each other ha..for me that's the true test of a kilig moment.