Keeping them close to me. For now.
Funny, I would have posted an entry with the title "I Will Be 23 in Ten Days" but it never got off ground because, well, I probably would like to keep my rants and-or raves close to my chest first. After all, it's still 10 days away. Instead, I will just share 3 pictures...I am not sure how long this would hold my attention but the silly and shallow me feels this way NOW.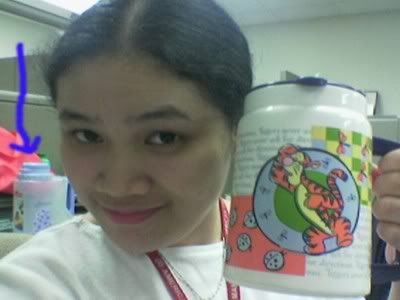 One of the best, if not the best, Christmas gift I got. It was an old style of Tigger water holders that ran out of stock in department stores. Now I have it. Note the plastic pitcher behind me. I brought it too. They said kasi the water in our drinking fountain tasted funny lately. I have not tasted how funny it was but it's better to be always sure than sorry.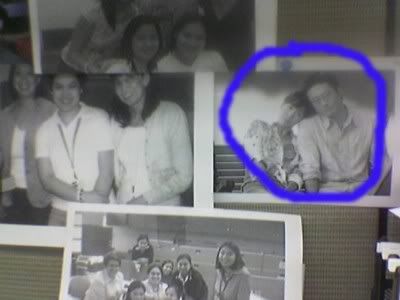 See my hub wall? Full of printed pics yan of us but note one new addition. Hehe. Lovers in Paris yan..sina Park Shin-Yang (Carlo Han) and Kim Jung Eun (Vivian Kang). Frankly, I have not watched it religiously, pasilip-silip din lang dun sa English-subtitled vcds that we bought pero kilig. Funny na I get so easily hooked to love pairs who are middleaged. Mar and Korina. Now them. Wala lang. Hihihi.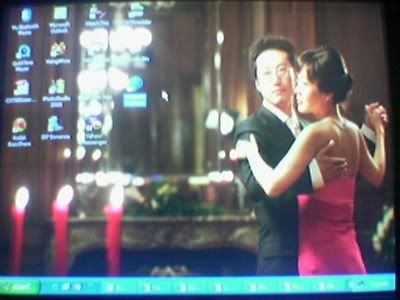 See my desktop background? Wehehe. I do not know how long would I keep this on pero as long as it's there and it's making me all girlish, then what the hell do you care di ba?