Serious ha.
I have to allow myself to emit sentiments like what was posted before this. Serious, grabe. Hanep.
Pics na lang.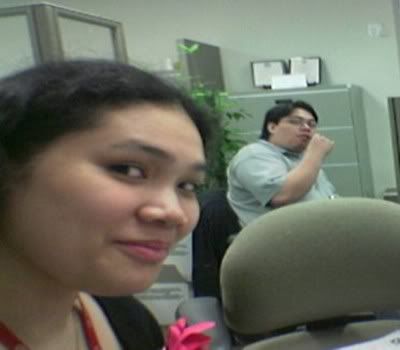 O, ang mga addict na sa blog. On his fourth day as a "borrowed" team member, blogging was the best influence he got from us this early.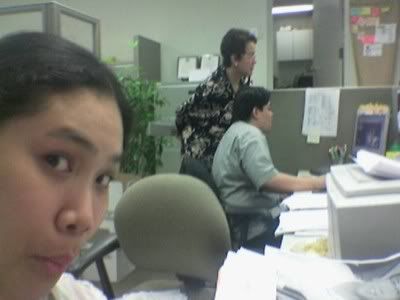 See, even Tita Ditos wasn't spared by Job. "Tita, tingnan mo ang anak ko o..." Sus.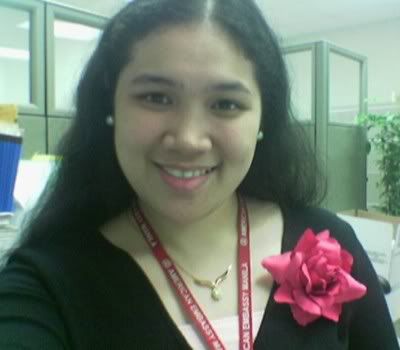 My getup today. Mukha daw akong gagraduate. Scandalous ba? Carry naman kasi broad yung shoulders ko. Weehee.