LATE PICS, ASHA, FOOD TASTING & BISUGO

It's been a long week!! I went home a bit late last night because I met up with Kathy and my goddaughter Asha, with her two other ninangs, Ninch and Madz. More about that later. Just want to post these Punta Fuego pics, though late.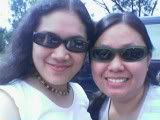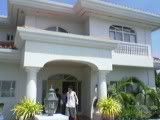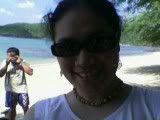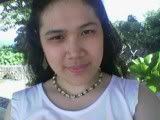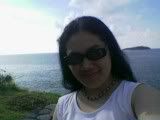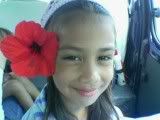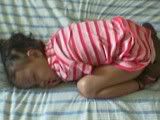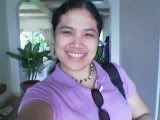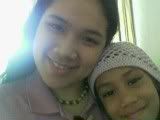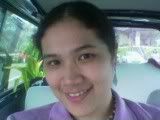 This week we also had the second food tasting session at the Century Park. Mas okay ang selection ngayon compared last week, and the group is much livelier. Rej, Joy and nanette came to join, along with Ian and John so it's a bigger group with bigger appetite. Kahit katawang babae, bitukang bakulaw ako it is my principle naman not to eat anything that I can't pronounce. Bakit ba kasi it's common for these hotel-prepared foods na hindi mo mapronounce at first try ang mga pangalan. Yung isa sa mga desserts na pinatry sa amin even the waiter has had difficulty prnouncing it..kaya ask na lang namin..in layman's terms, ano ang tawag dun?? Bleh, pudding lang pala. Admittedly, masarap naman lahat, except for the veggie rolls that I won't try even if you pay me. The baby back ribs--oh mayn, true pala yun na pag masarap pagkain, titirik mata mo, hahahaha!! I hope we made a good selection for the guests this year. We are moving to a bigger venue than last year. It was not cramped naman last year but I guess CG is expecting a bigger turnout this year plus the gatecrashers na since red ID, alangan namang di mo papasukin di ba? Tss. We are having the party at the hotel's grand ballroom with a 300-person capacity. But the space will be maximized with the stage, the crepe and pichon stations on both sides, and of course the buffet table pa. as for the band, don't wanna dwell into it, pero the band last year, Flintstones, was soooo great. They were real performers talaga. Kaso bwiset, as in bwiset, these americans have this fascination for the Sexbomb Dancers...eeeewww!! Kahit Naughty or Nice ang theme, napakalimited ng repertoire ng mga babaeng ito no, pueo "awww" lang naman kayang sabihin nun, and I really doubt if they can sustain the Consular people's standards. Eeeeew di ba? Actually, CG does not want to have any celebrities in the party....kahit gratis...all the more pa nga kung gratis di ba kasi hihingi yun ng favor in return. Since the Sexbomb recently applied and they were amused, I suggested why not get Southborder?? Na-impress din naman sila sa band when they were in the office. Even Ms. Ging of PAL agreed with me (eh pano pala, Rainbow ringtone nya, hahahahaha!!). Better yet, get the in-house band of Century Park, baka mas makatipid pa. Hay, I dunno. In the end, sila naman magdedecide. Bahala sila.
I said it's a long week and the meeting yesterday with the bosses really made feel guilty. Siguro nga kasi tamad-ramaran naman drama ko for a year. Siguro if I had been exerting much effort mas lighter to bear yung sudden overhaul nila ng workflow namin. It is good, and I agree that all transition stages are never easy...imagine mo, galing ba naman sa isang post na malakas ang personality ng tao like Kiev...tapos mapupunta ka dito...hay. I felt that they are shaking our equilibrium. I hope lang this will yield good results. Ang mahirap lang, yung feeling na parang walang tiwala sa iyo, and they look down on you early on. It is okay to impose but you should review what are currently practiced dahil kami naman won't be here, won't be commended, won't be sought by other Posts for assistance, if we are not good at what we do. Oh well, signature naman nila nandun eh, bahala silang magmukhang tanga at bobo. I don't know if they know how clever and mean these Pinoy applicants and immigration lawyers can be. As they say, life goes on. And sino si Bisugo? Eh di sya. Hmph. tama ka Erwin, if you can't do anything, resort to name-calling!! Hahahahaha!!
Dito na lang tayo sa happy news. I met Asha finally!! She's the cutest. I was kinda surprised kasi hindi kosya masosolo because her other ninangs were there...maybe next time. Madami ding naikwento sana si Kathy...well, next time na nga lang. I actually know Ninch and Madz during our UP days pa but we never became close naman. They're nice naman and we're all awed by Asha. As I said, cute sya...pero hindi yung bata na annoying. She's at the stage where she imitates everything and everyone. I laughed hard when all of a sudden she chanted "Susan, Susan!!" We were like, "Sino si Susan?" Yun pala, si Susan Enriquez, di ba she has this show na Kay Susan Tayo? Funny. And her dad being a band member, and her hair that night na super curly, we were joking na baka hippie na sya in time. Aba, nag-start na sya mag-Peace! Peace! (with hand sign) to all of us, pati sa waiters!! Funny talaga. she was taken a back lang when the Don Hen servers started singing Happy Birthday to her...eh kasi naman, any two year old would be scared if moomoos sing to you no!! The servers were wearing costumes that night. They weren't actually scary, they were funny!! Sarap pagtripan. Kaya what Asha did was stare lang at them and when they left, that's when she started singing happy birthday to herself...matagal din yung kanta nya, kumbaga sa isang tape, parang naka-loop!! Hahahahaha!! I wish I could see her again soon. I am such a happy ninang, I plan to buy her anything cute, kasi super cute talaga sya. I am sharing some of her pics...pangit nga yung ibang shots kasi bad trip 'tong phone ko...plus, she's so malikot kaya di ko makuha yung correct angle. Funny pa coz when we ask her to be still kasi kukunan sha, nawawala sya sa frame kasi she's trying to look for my face!! Aliw!! hinid naman narevive yung desire ko to have a baby just because I saw her pero grabe, she's so adorable.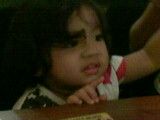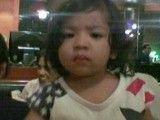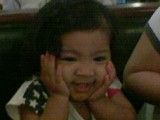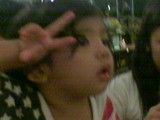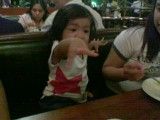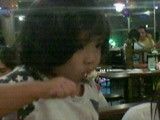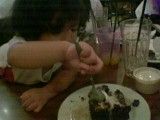 I am so tired. I guess I should expect long weeks from now on. Raarr, pati yung web project ko with Chad and Weston, mukhang napabayaan ko na naman. Hay naku, Lord, help me. Cge, outtie muna!