It suddenly dawned on me that...
...SIGURO I KEEP ON SAYING THAT THE KIND OF WORK I DO NOW IS WHAT I'VE ALWAYS WANTED TO DO SINCE I WAS YOUNG KASI...
I CONDITIONED MY MIND THAT THIS IS SO, AND THAT MORE IMPORTANTLY, I HAVE NOT TRIED DOING SOMETHING ELSE.
I ALWAYS WENT FOR WHAT'S SAFE.
KAHIT SINASABI NILA BEING WHERE I AM NOW IS A FEAT IN ITSELF, I WOULD LIKE TO THINK THAT IT REFLECTS THE RISK-
UN
TAKER IN ME.
WHAT IF I TRIED GOING INTO EVENTS MANAGEMENT? PRINT MEDIA KAYA? O BROADCAST MEDIA?
hay naku, magpopost na lang ako ng mga litrato. dati pa 'to.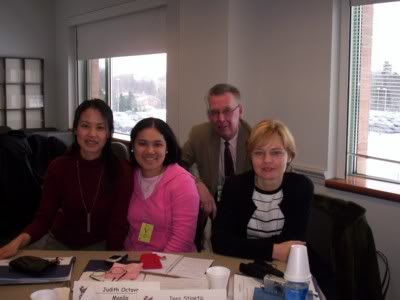 during my training in DC. there's
rubi
, me,
bengt
and
ines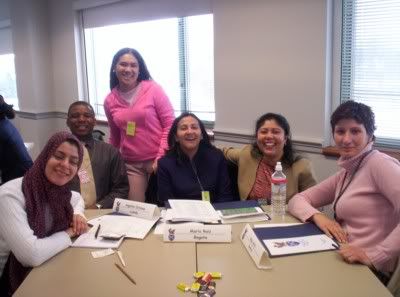 there's also
nashwa
,
angelino
, pa-cute me,
maria
,
althea
and
rola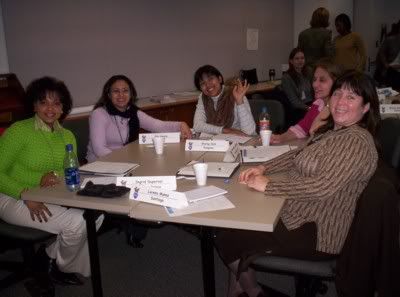 then there's
ingrid, eva, khaing, annabella
and
lorena
. quite far behind is the beautiful
fernanda.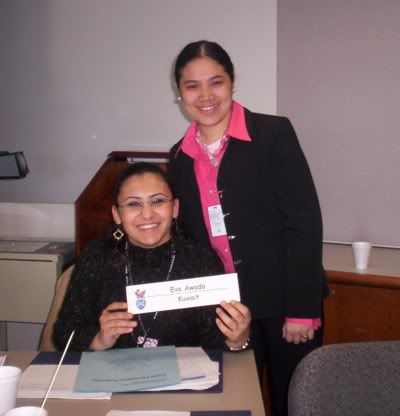 i sincerely never thought that i was the youngest in our class. i thought it's either nashwa or eva. what do you know,
eva
pala just looks like she got out of highschool, but wow, not only is she in her late twenties, she also left behind her 7-month old baby just to attend the training.
rachel, fatima
and
me
. they are two of the four people who got really really close to me during the training. the other two are
rubi
and
khaing
, ang kasama kong nag-ikot ng museums after ng training, wahu.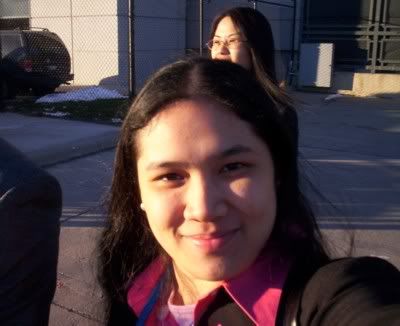 camwhoring sa dulles international airport, where i saw the most handsome immigration officer ever. heehee.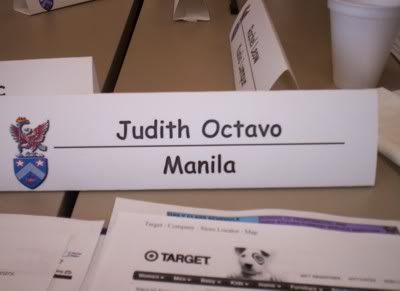 name tag ko. at obvious naman kung anong print out ang pinagkakaabalahan ko sa halip na mga training modules.
morning at the
foreign service institute
two days after the snowstorm. brr.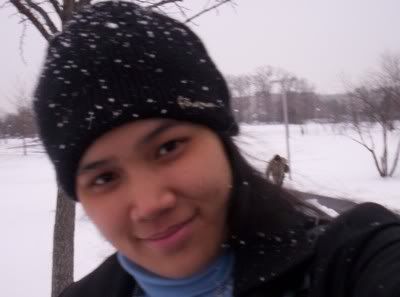 let it snow, let it snow, let it snow...hindi pala tlaga appealing tignan ang taong may dandruff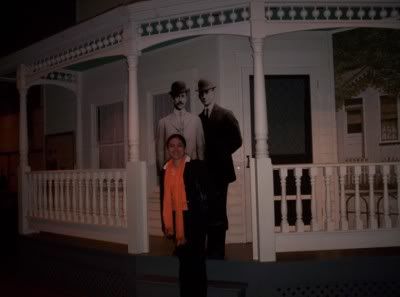 pretending to be a "wright sister". one of my more decent pics inside the
national air and space museum
. nakakatawa yung iba at puro kalokohang angles lang kaya wag na. :)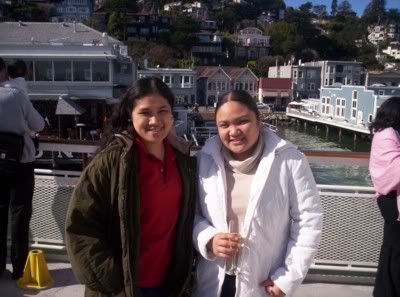 me and my niece
lai
during our san francisco bay area cruise. she's a cruise coordinator kasi kaya...hmm..the perks! the perks! magkamukha kami 'no?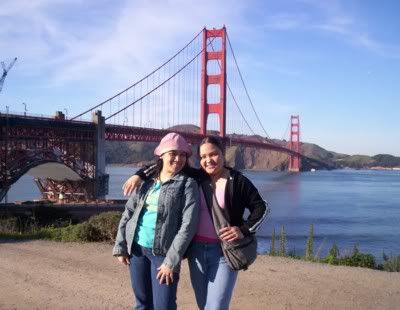 me, lai and the golden gate bridge. yun lang pala yun, ahaha.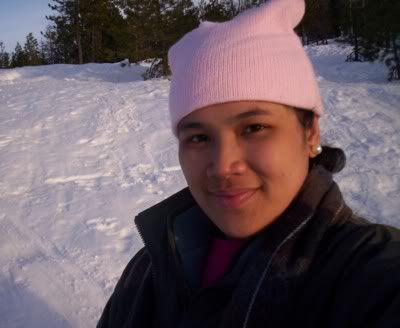 this was in sacramento. look at my protruding horns...goes to show na ang evil ay giniginaw din, ha-ha! ang smile ko jan super fake na. wala na akong nafifeel nyan eh. hehe.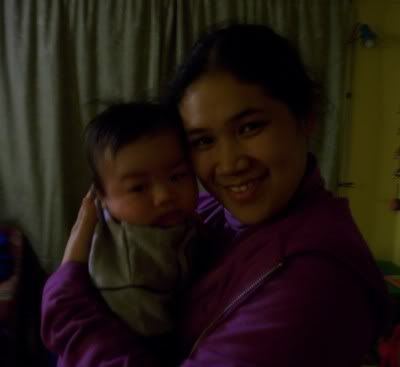 the first time i carried in my arms (bah, drama) my godson
josh.
"where are the bears?"
saka na lang yung iba. :)