not in the mood...
i said i miss blogging but i'm so lazy to write a real post. i'm still stressed. this will pass. add to my frustration is the fact that i've been trying to read Barbara Kingsolver's The Poisonwood bible, something that i was excited about because finally, after 2 years, i'll read it, but...nah. i need to take my mind from thinking of this work dilemma for a while. i should really learn to compartmentalize.
anyway, noime coaxed me to go to the Gendins' party last night. great food, great crowd, wonderful hosts. kahit i was battling a headache, masaya naman.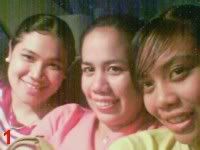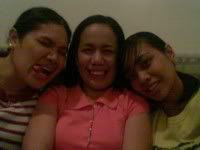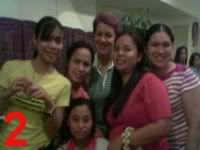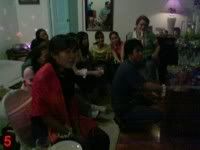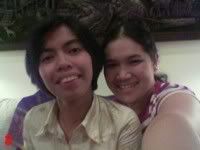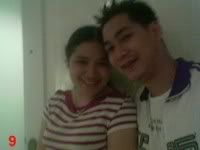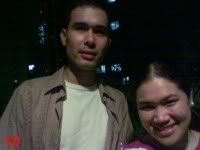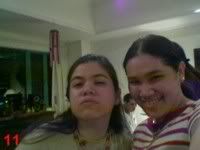 1. fooling with Lalaine and Gracie (who surprisingly came!)
2. with some of the NIV people (selos pa ata si Tita Ditos kasi sumasama ako sa IV)
3. with Eden and Spike (mukha akong lobo. haha. not feeling well that time)
4. Rachel in an Asian-inspired pose
5. people in the entertainemnt room. bumabanat si Tita Ditos ng Top of the World nyan. haha.
6. with a tired Estee
7. with Pong
8. with Attorney Lindsay Atienza :)
9. with RJ while waiting for Daise to come out of the restroom. ;)
10. with Machut
11. with sisterette Rach. only she can get away with that pose. pag ginaya ko yan magmumukha akong bakla. :) and there's a reason bakit dito ko nilagay ang pic na ito. heehee. ang saya ni sister kagabi :)
12. with our birthday girl, Debbie
13. with the boys, hehe. Jules, Anthony and Alfred
14. the other people of our department
and these were last week's...
early dinner at Razon's because E has been salivating for it for like, a week.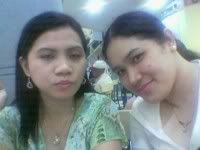 Joy would kill me for this pic but it's her birthday treat nga pala....and Erwin's too. ang tahimik kasi eh, ayan, malay ko bang magkasunod lang sila ni Joy. hehe happy birthday senator kiko!!! :)